Event Partners
We are delighted to announce an exciting line up of event partners who have come on board for our prestigious J24 World Championships 2020ne.

Every business involved with the event are committed to ensuring that sailors and their supporters have the best possible experience from their time in Poole, both on and off the water, and that the facilities and support available at the J24 World Championship 2020ne provide happy memories that will last long after teams have returned home.


Title Partner: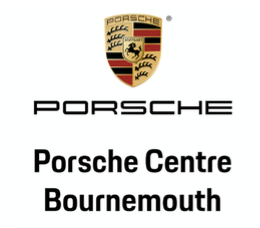 "Porsche Centre Bournemouth has been at the heart of the Dorset driving scene for over 30 years. We pride ourselves on being a first class Porsche Centre with excellent sales and aftersales facilities, but also on being part of our local community. We are very excited to headline partner the J24 World Championships 2020ne, it is a great opportunity in a stunning setting in Poole. 2020 is set to be a very exciting year for Porsche with the arrival of our new all-electric "soul electrified" Porsche Taycan with a range up to 300 miles and a BHP of up to 761, heralds a new era of sports cars and E performance. At the same time nearer to home Porsche Centre Bournemouth will be starting a new journey with the commencement of the build of a brand new purpose built state of the art Centre."
We are pleased to welcome the following companies to our event and thank them for supporting us:
            Porsche Centre Bournemouth  -  http://www.porschebournemouth.co.uk
              Monex Europe  -  https://www.monexeurope.com
              A-Plan Insurance  -  https://www.aplan.co.uk/alton-private-clients
 -  https://www.brakeburn.com
Brakeburn began back in 2011, on the shores of Poole Harbour, England. A clothing, accessories and footwear brand was born out of a passion for designing unique products, influenced by the most incredible surroundings of beautiful beaches, the rolling Purbeck hills & Dorset.
Everyone at Brakeburn shares an appetite for the outdoors, whether its cycling to the office, surfing at dawn, a weekend at one with the elements, or simply walking the dog on the beach. We're also passionate about creating fantastic products and our commitment to quality in everything we do is underpinned by our continuous attention to detail, fit and choice of fabrics.
Our aim is to create a brand that represents our way of life.





             Northshore Homes  -  http://www.northshorehomes.co.uk


             Investor Media  -  ttps://www.investor-media.com


             Brimoncourt  -  http://brimoncourt.com/en

             North Sails  -  https://www.northsails.com/sailing/en/od/j24


             


Sailing is a uniquely competitive sport requiring agility, athleticism, strategy and team work. The sport attracts highly educated, high net worth individuals.


Event partner opportunities are available for companies seeking affiliation and exposure to this attractive local, national and international audience. The event creates a unique occasion to entertain clients and employees at a sporting event unlike any other and partnership packages have been created to ensure that businesses and individuals providing financial, product or service support are provided a tangible benefit that their key partners will remember for a long time to come.

Further opportunities are still available to interested companies or individuals. To discuss audience exposure and the benefits of involvement with the 24 World Championship 2020ne please contact Sarah using the contact section of this website or sailing@parkstoneyc.co.uk